WordPress is a great blogging platform. It allows you to choose from a wide range of themes and plugins, making it simple to expand the functionality of your website. What, on the other hand, are the must-have WordPress plugins for bloggers?
We'll go over our top ten must-have WordPress plugins for bloggers in this post. Let's get started!
Top 10 WordPress Plugins Must Try in 2021
1. Elementor ALL-In-One Plugin (Recommended)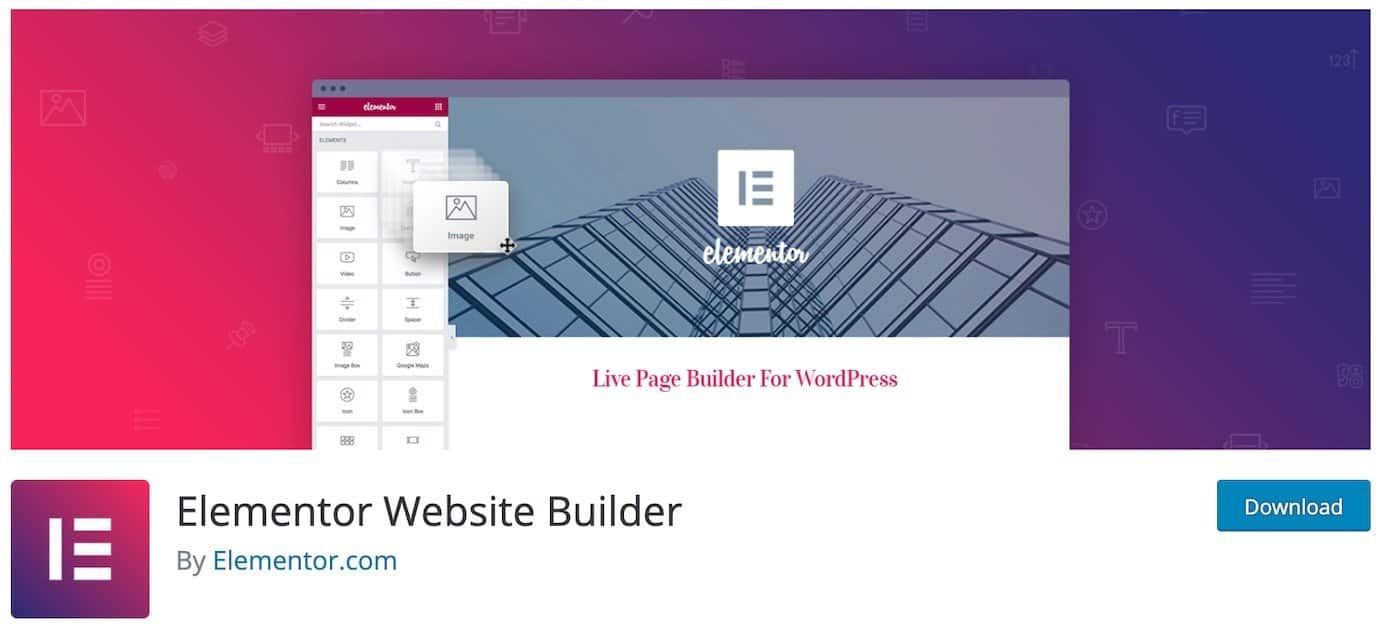 Elementor is a drag-and-drop WordPress page builder. Using a visual editor, this plugin allows you to create beautiful pages. It's made to help you easily build dynamic websites.
Here are Features of Elementor, one of the best plugins for WordPress.
As you build your page, you will see a glimpse of how it will appear to visitors.
To make the ideal design, drag and drop different content and design elements.
It doesn't need any HTML/CSS/PHP/coding knowledge since all is done through a simple user interface.
It works on the front end of your website, which means it immediately displays the results of your work in a true 'what-you-see-is-what-you-get' manner.
Regardless of what your current WordPress theme allows, you can use it to create any content or page layout you can think of.
Most importantly, it works for all WordPress themes, allowing you to retain your current design while taking advantage of all of Elementor's features.
To summarize, the main advantage of using Elementor Plugins is that you can create stunning page layouts/designs even if you're not a professional or have no prior experience with website development.
Although a Pro version of Elementor is available, you can get 90% of the plugin's features for free. That's something Beaver and Divi don't have. As a result, for anyone searching for a page builder plugin, Elementor is the best first option.
Here's how much Elementor Pro costs right now:
Essential starts at $49/year.
Advanced Plan starts at $99/year.
Expert plan starts at $199/year.
2. Yoast SEO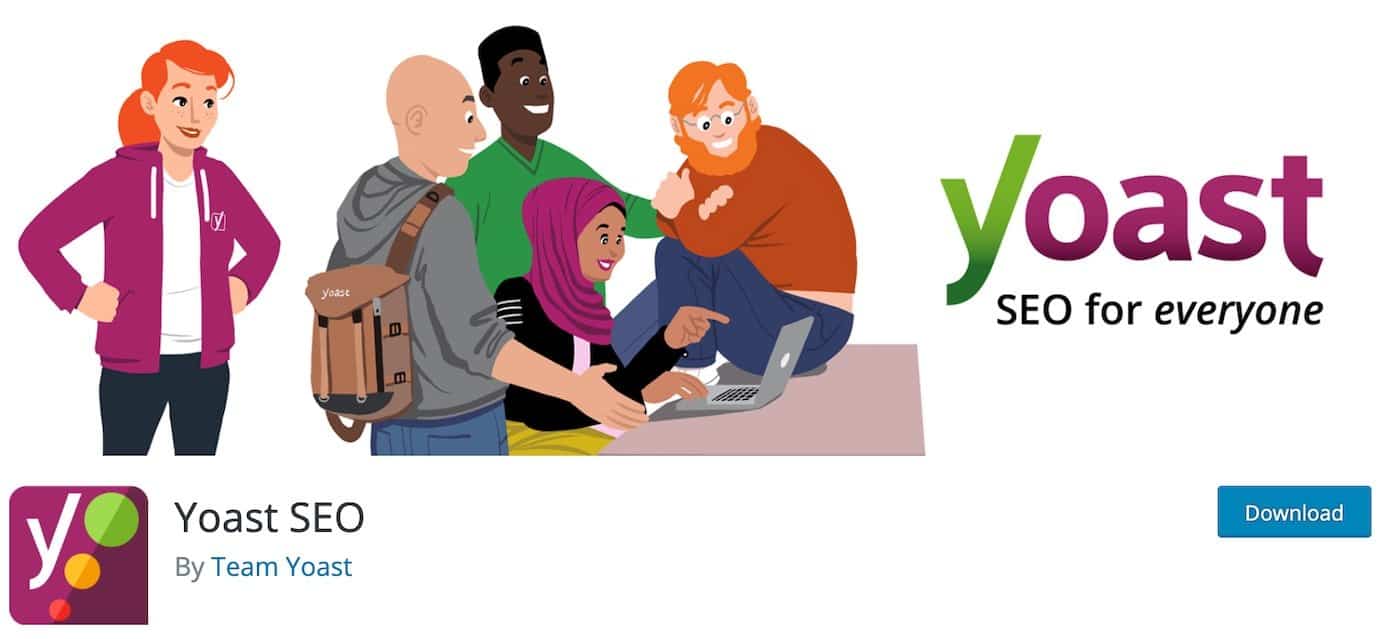 If you want to expand your audience, search engine optimization (SEO) would be one of your top priorities. This is where Yoast SEO comes in.
This useful tool assists you in optimizing your content based on your chosen target keywords, adding SEO-friendly names, and populating meta descriptions for pages and posts. It also includes an excellent readability analysis feature that provides helpful tips for improving readability.
Pricing: The cost is zero for the free version. The paid edition, which costs $89 a year for one website, is recommended for advanced users.
3. Jetpack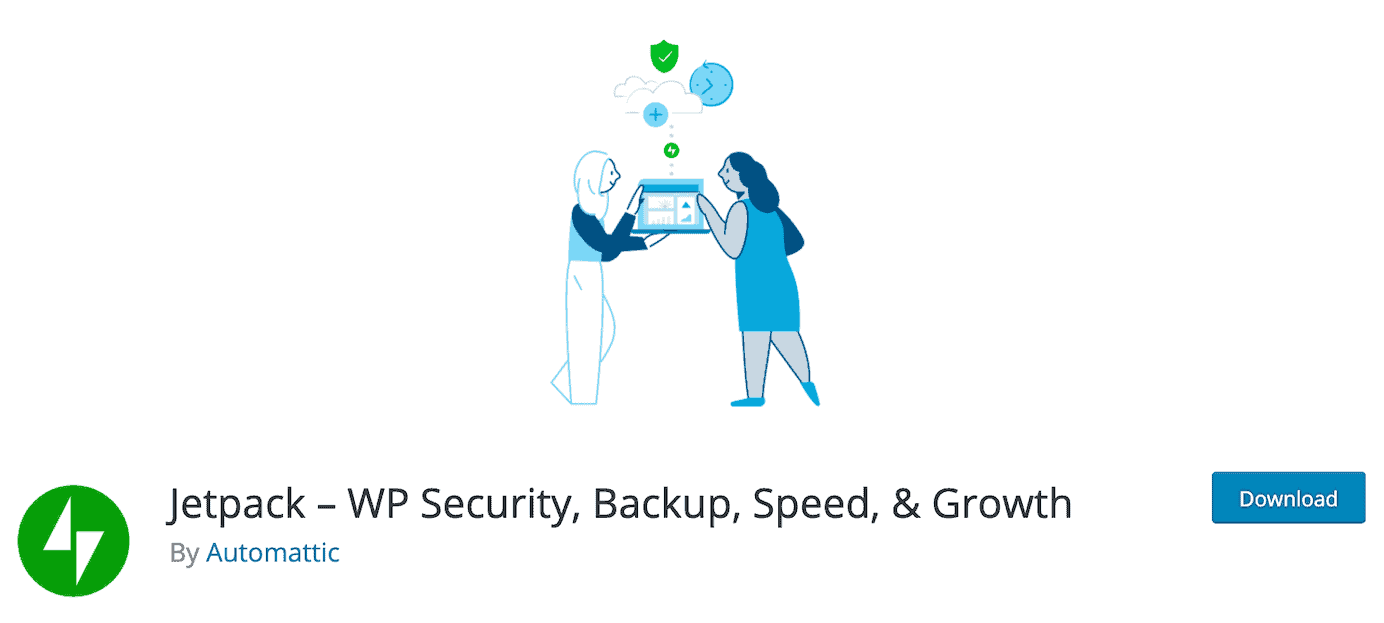 Jetpack is a flexible plugin that any website owner should have. It includes spam and malware protection, backups, and activity logs, among other security features.
With built-in website analytics and social media integration, Jetpack gives you even more SEO benefits. It allows you to include social media buttons for the most popular networks in your posts. It also comes with a number of customization tools, allowing you to be more flexible with your blog's design.
Pricing: The cost is zero for the free version. If you need more advanced features, you can upgrade to a premium edition, which costs $19.95 per month.
4. Akismet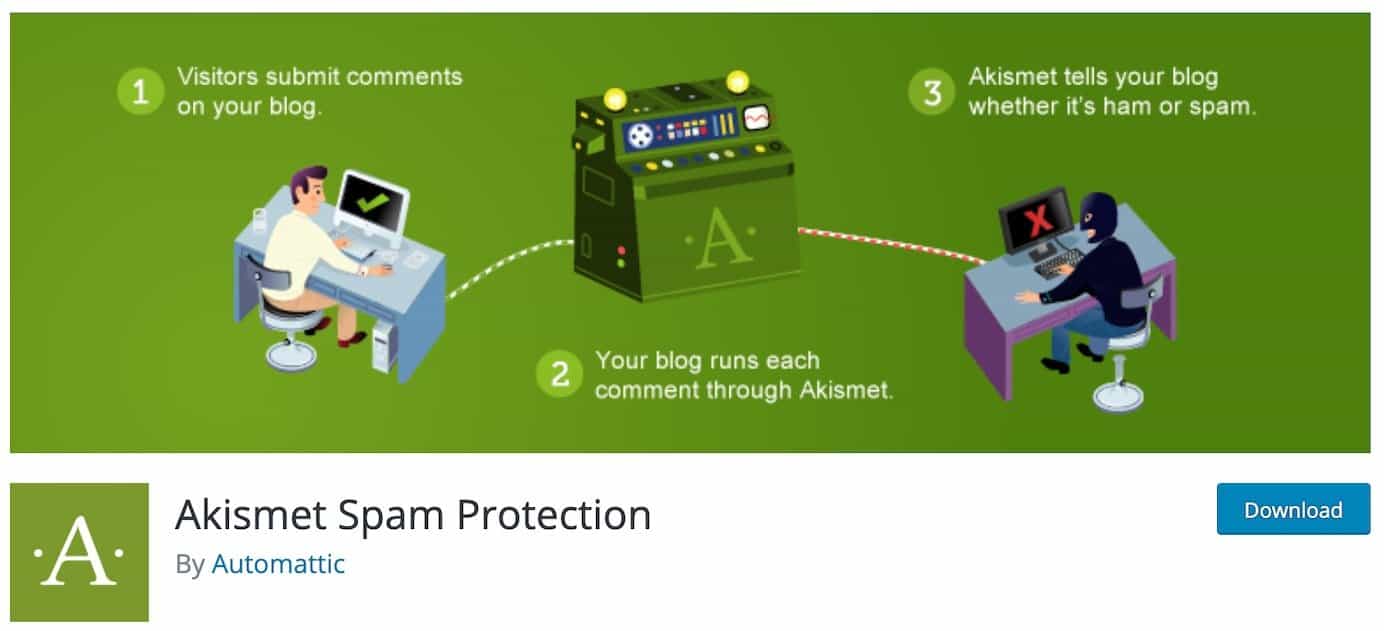 Spammers love blogs, which is why you should use an anti-spam tool like Akismet to secure your site. This plugin looks at your comments and removes those that appear to be spam.
It also reviews all contact form submissions and prevents malicious content from being published on your website. You can block recurring spam messages with its discard feature, which saves a lot of disk space.
Pricing: The cost is zero for the free version. For more advanced security, you can upgrade to Akismet Plus, which costs $10 per month for one site.
5. WP Rocket
A slow website can easily turn off visitors, which is why caching plugins are preferred. WP Rocket caches your site so that your server doesn't have to do any of the heavy lifting. Furthermore, it will preload the cache so that search engines can index your site right away.
WP Rocket can also compress static files and optimize the code of your website. It also allows for lazy image loading, which improves page loading times even more.
Pricing: For one website, this premium plugin costs $49 a year.
6. Optimole
If your blog is heavily reliant on photos, you will need some additional assistance with speed optimization. This is where Optimole enters the picture. This plugin will help you compact your media files, significantly improving the efficiency of your website.
Optimole will bulk compress your existing JPEG and PNG files in addition to optimizing new photos. It also supports lazy loading and boosts the site's performance with the CloudFront content delivery network (CDN).
Pricing: Free for the first 5,000 monthly visits. Pricing for busier sites starts at $19 a month.
7. Monsterinsights
If your blog has gained prominence, it's a good idea to keep track of where your readers come from and how they use your platform. You can integrate your website with Google Analytics without touching a line of code using a plugin like MonsterInsights.
This useful plugin provides you with all of the requisite metrics and real-time data, which you can view right from your WordPress dashboard. You can also monitor other useful information including downloads and clicks. It also gives you access to various add-ons, such as Forms, which you can use to monitor submissions.
Pricing: The cost is zero for the free version. Upgrade to premium for $99.50 a year to gain access to more advanced analytics features.
8. Smash Balloon
You're probably active on prominent social media sites if you're a blogger. Embedding your feeds on your WordPress platform will make it more visually appealing, and it's a great way to increase the number of people who follow you.
Smash Balloon lets you connect multiple Instagram accounts, combine them into a single feed, or break them up into different feeds. You can also configure each feed and include a Load More button to ensure that the images don't cause your site to slow down. Additionally, you can connect your Facebook, Twitter, and YouTube accounts.
Pricing: The cost is zero for the free version. Advanced customization choices, such as different configurations and content filters, are included in the premium edition. For one location, the price starts at $49 per year.
9. Revive Old Posts
Social networking is a great way to get people to visit your blog. Manually re-sharing your content across all of your platforms, on the other hand, will take a lot of time.
Revive Old Posts does these activities for you by automatically posting your latest posts on Facebook and Twitter.
It also re-posts papers from your archive to increase their visibility. Additionally, you can schedule your publications, include hashtags, and monitor clicks.
Pricing: The cost is zero for the free version. You can also share your posts on Tumblr, LinkedIn, Instagram, and Google My Business with the paid edition. For one website, the price starts at $75 per year.
10. Pretty Links
If you want to monetize your blog, a link management plugin like Pretty Links will help. It aids in the management of your affiliate ties. It also allows you to make them shorter and more compatible with your brand, displaying your own domain name in the URL.
Pretty Links Pro provides the ability to determine which keywords should be linked as well as a target URL. You won't miss out on any chances to monetize your content if you do it this way.
Pricing: The cost is zero for the free version. For one website, the Pro edition costs $49 per year.
Conclusion – Best WordPress Plugins
Blogging can be a rewarding experience, particularly if you are enthusiastic about your subject. It's even possible to transform it into a business. If you want to monetize your content or not, you'll need a few plugins to get the most out of your site.
We've compiled a list of the top ten WordPress plugins for bloggers in this post.